Collaboration with customers, suppliers, and partners worldwide has become a standard business practice in the manufacturing industry. It offers business benefits of lower cost resources, around the clock engineering, and availability of unique expertise. It also introduces many new challenges including:
Security
Accountability
Regulatory

compliance

Timeliness
Resources
Frequent updates
Multi-CAD environments
Business Process Integration
Even with effective point solutions, collaboration between companies is a complex process, prone to human error and delays. Moreover, when a project depends on regular, repeatable data exchanges that are failing, these delays can quickly build up and eat into overhead. This can very quickly erase the business advantages a company would expect to gain through global collaboration.

Our solutions enable geometry to feature-based collaborative exchange, neutral to native CAD files to meet product delivery requirements. Our solutions integrate with all major PLM solutions, complete with automated batch exchange, business logic driven rules and audit and verification reports.
Read More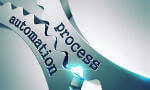 Read More
Manufacturers are exchanging thousands of models per month. For a successful partnership, it is imperative that we immerse ourselves in your process and get answers to questions such as the following:
Are the designers and analysts in your organization getting the right data?
Are designers and analysts receiving the right versions of the data?
How long do engineers wait to receive data and under what time constraints?
Is the data set in the right format and if not, how much rework or quality analysis is required?
Should designers and analysts compare or verify the received data to ensure data integrity?
How usable is the data and what percentage of the data is re-mastered for downstream use?
Should recipients cross-check received data for unauthorized changes?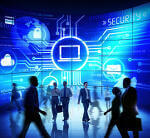 Many global organizations use ad hoc processes and exchange product data via email, over FTP sites, or through in-house created collaboration frameworks. Such methods may be inefficient and pose inherent risks.
Read More