Feature Based CAD Translation
Manufacturers depend on product knowledge information stored in the CAD model throughout their organization and supply chain. The need to collect, access, share, control, and protect product knowledge is driving the need for more efficient Product Knowledge Integration. With newer CAD systems implementing parametric design, the additional layers of information in the CAD model require more than just a geometry translation to preserve product knowledge. The Proficiency solution enables the transfer of the complete product knowledge between major CAD systems which includes geometry, features, sketches, manufacturing info, metadata, assembly information and drawings in the conversion process. Simply stated it means that high quality CAD models are transferred without losing their workability or manufacturing data. Moreover, the process does not only preserve the product knowledge, but more importantly adds value by removing old issues embedded in the original model and extracting additional added value from a CAD migration or conversion. This results in fully functional models in the target CAD systems, which retain the original product knowledge while providing a reliable basis for further development. The Proficiency Collaboration Gateway solution currently supports Feature exchange between Catia V4, Catia V5, I-DEAS, Unigraphics NX, Pro-Engineer, Creo, SolidWorks, Solid Edge and Inventor.
The process provides fully automated reporting, including Q/A validation and transaction records. When used as part of the design process, this reporting allows design teams to understand issues related to their data capture practice, such as what modeling techniques and features are most or least portable, robust or standard. This results in designs that capture true design intent without peculiarities of one particular system or representation.
Read More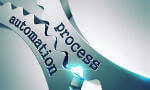 The Proficiency solution offers a reliable and accurate exchange between product development teams regardless of the CAD system being used. This is achieved by automating up to 95% of the exchange of the product knowledge in the CAD model through the patented Collaboration Gateway™; and then providing a interactive guided process with the Completion Wizard™ to complete the model.