Many customers already leverage 3DViewStation for creating content intended for technical documentation. Boasting a nomenclature functionality, 3DViewStation allows users to generate a parts list from a 3D CAD model. Importantly, you can craft this nomenclature from various file formats including, but not limited to, Catia, NX, Creo, Inventor, Solidworks, JT, and STEP. Whether you want to copy this nomenclature to the clipboard or export it as a file, the choice is yours. Additionally, this feature can seamlessly integrate with our optional TechDoc module. In this advanced capacity, you're empowered to create label identifiers and manually or automatically produce corresponding captions and markers, commonly referred to as bubbles.
Inserting Attributes into Your Nomenclature
An exciting update arrived in the 2021 version of 3DViewStation. With the enhanced nomenclature feature, you can now embed attributes directly into your parts table. These attributes can serve as basic information or even replace traditional markers with values. Just as with conventional labels, these identifiers can automatically be generated and placed as legends around the 3D model. And, to further tailor to your needs, you have the flexibility to customize the text style and connector.
Why CAD Model Nomenclatures are Essential
CAD model nomenclatures aren't just handy tools; they're pivotal for various professional tasks. Be it technical documentation, project reviews, or estimations, these nomenclatures simplify understanding the structure and components of a 3D CAD model for engineers, designers, and technicians. Moreover, they serve a purpose in project planning, cost estimation, and managing spare parts. Whether you prefer your nomenclatures printed or displayed on screens, they're a boon for team-based project reviews and collaborations. By integrating CAD model nomenclatures via 3DViewStation, businesses can elevate their productivity, minimize mistakes, cut costs, and enhance the quality of their technical documentation.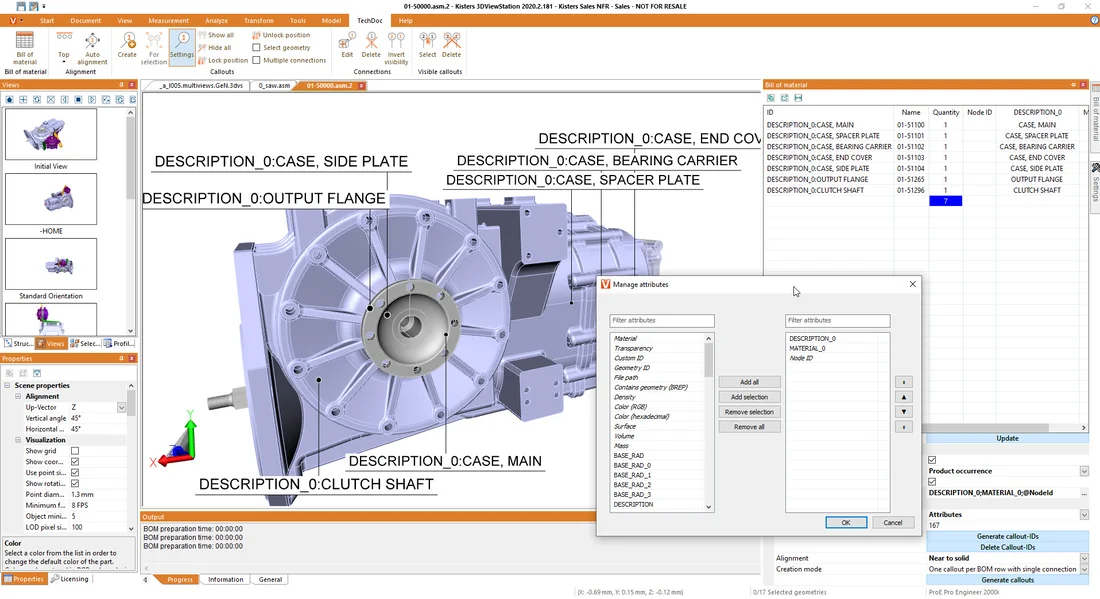 In the realm of technical documentation, tools like 3DViewStation offer unparalleled advantages. Its powerful nomenclature feature not only streamlines processes but also ensures accuracy and efficiency. As industries continue to evolve, adopting such advanced tools is no longer a luxury but a necessity. Companies seeking to bolster their technical documentation while minimizing errors and maximizing productivity should undoubtedly consider integrating 3DViewStation into their workflows.