You probably know the capabilities of our 3DViewStation solution to quickly visualize large 3D assemblies but did you know that you can also visualize drawings with 3DViewStation? The list of supported formats for both 2D CAD and raster formats is available at this address.
With the latest version of 3DViewStation, KISTERS replaced its previous TIFF rendering with a completely new developed rendering. Now zooming or panning has become super fast, even for drawings in 10x A0 / 10x E format.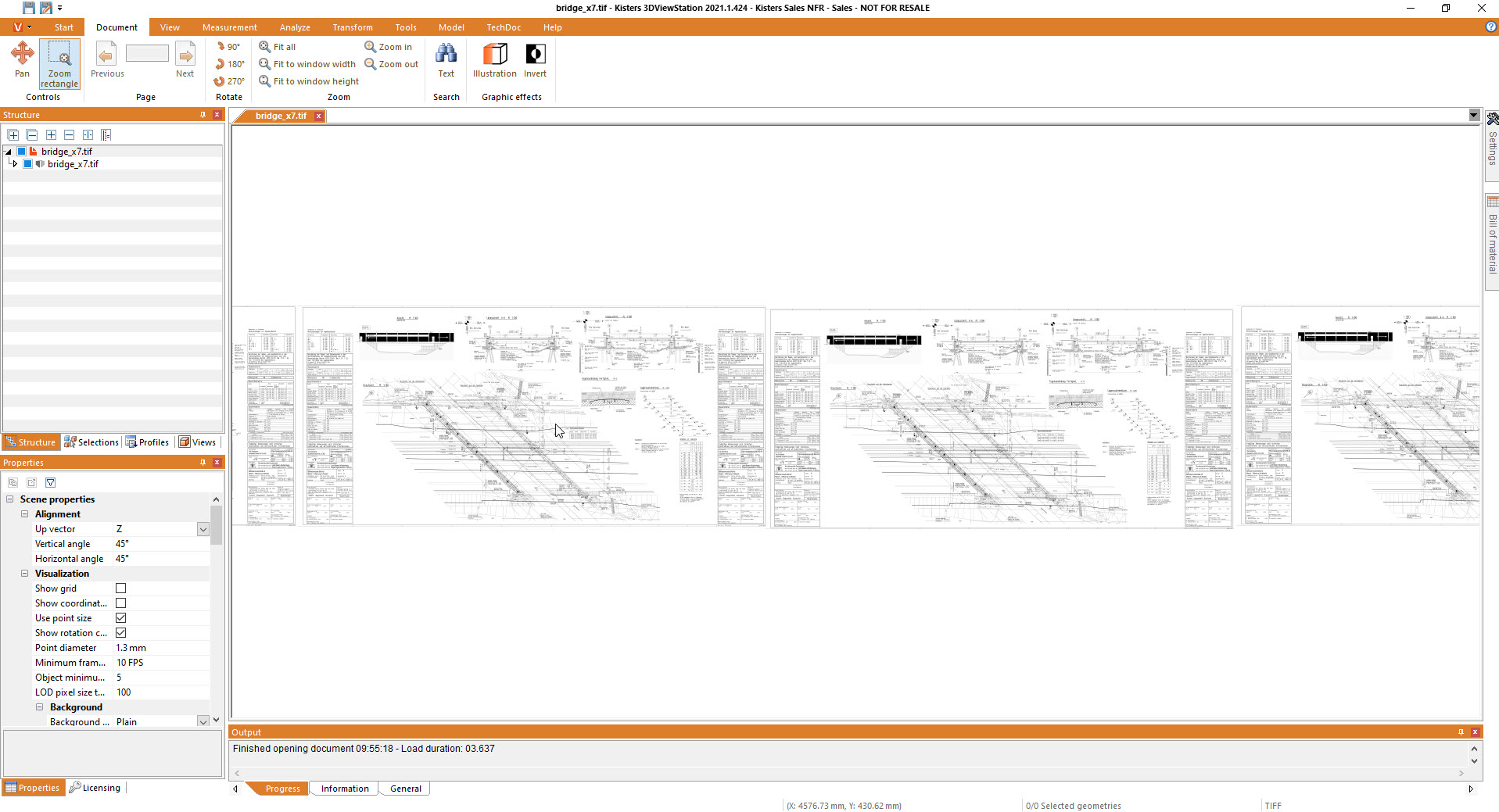 As another small improvement, we allow not only to calibrate a 2D drawing, but also to use a scale, as shown in the title block of the drawing.
These features are available for Desktop and WebViewer versions of 3DViewStation.