Paris, Monday February 20, 2023 - CADEX has announced the release of the new version 3.17.0 of CAD Exchanger, its CAD visualization and conversion solution. This release introduces several exciting features, including the provision of APIs for reading configurations in SOLIDWORKS, graphical PMI support for Creo, integration improvements in Unity, updated Web Toolkit, new file format compatibilities, as well as changes in the license transfer process. With this new version, engineers and designers can easily import, visualize and analyze their CAD models. This release and all enhancements demonstrate CADEX's continued commitment to providing regular updates to meet evolving CAD interoperability needs.
New features in CAD Exchanger 3.17.0:
API to import Configurations in SolidWorks
Graphical PMI for Creo
Unity Integration
Web Toolkit Update
License transfer process
Support for new file formats and bug fixes
Exposure of APIs for Reading Configurations in SOLIDWORKS
Our SDK interface allows you to read configuration information stored in SolidWorks models. At this time, this feature is only available for SOLIDWORKS. Configurations in the SLD file format allow you to store different versions of a single model. Configurations allow you to create multiple versions of any part or create simplified versions of parts in assemblies by removing certain aesthetic elements such as threads or fillets.
For the SOLIDWORKS format, we also fixed a bug that occurred when parsing Poly data for large models.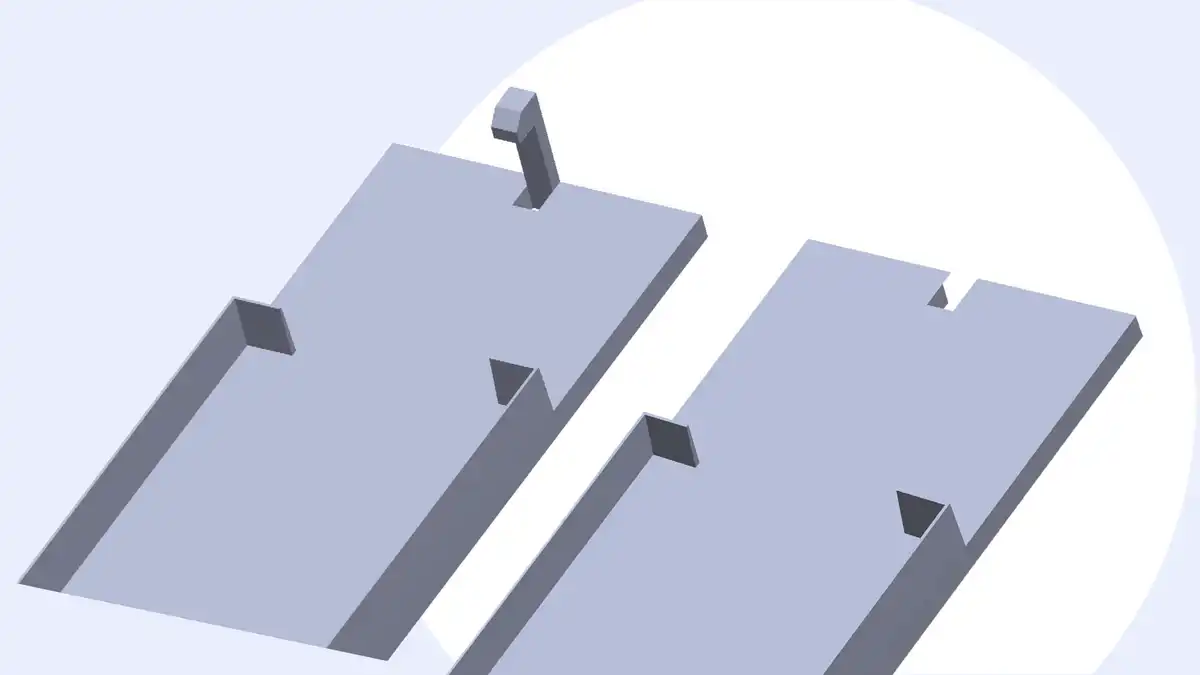 Support for graphical PMI entities for Creo
We support the PTC Creo format since version 3.8.0, but previously it was not possible to import graphical PMI entities into CAD Exchanger. From this release, users can open a 3D model, get full Product Manufacturing Information, and easily understand the original design intent. Graphical PMIs are generally composed of dimensions, tolerances, marks and notes associated with the geometry.
In this release of CAD Exchanger, we also fixed a sporadic crash that occurred after canceling the import of Creo files.
Unity Integration Improvements
The usage of CAD Exchanger together with the Unity game engine is one of the popular custom scenarios. This integration allows users to load models in formats not supported by Unity as a standard. Several improvements have been made, including fixing an exception when exporting an inactive GameObject and better rendering performance.
Web Toolkit Updates
In version 3.15.0, we made a number of significant changes to the Web Toolkit, including adding new features and introducing an API for selection. For version 3.17, we focused on visualization. Major Web Toolkit improvements include reduced memory usage for model viewing and font loading improvements.
License transfer process
We've updated our license transfer policy to give you more freedom in hardware choice. If the hardware fails or needs to be replaced for other reasons, it is possible to transfer the license to another computer every 4 months (120 days). You can change it yourself both in the client area and in the CAD Exchanger Lab software itself.
Support for new file formats and bug fixes
As usual, we are paying special attention to supporting new key formats. This release brings improvements for the support of the following file formats:
CATIA
We fixed several crashes caused by problems importing BRep and Poly data.
Collada and FBX
In previous releases, some users experienced a sporadic issue where model components scaled incorrectly on import. We fixed this bug.
NX
From CAD Exchanger 3.17.0, NX versions 2007, 2206 and 2212 are supported.
JT
Incompatibility issues when reading certain templates have been fixed and the import process is now more robust.
CAD Exchanger is an easy to use and inexpensive CAD solution for viewing and converting 3D models. It will allow you to read the main CAD formats like Catia, NX, Creo and save them in another format like STEP, JT or others. This new version of the product is immediately available to all maintenance customers wishing to update CAD Exchanger to version 3.17.
For more details on new features and bug fixes, refer to this page