Paris, Monday September 11, 2023 - KISTERS announces the latest update for 3DViewStation, version 2023.5.648. This new release comes with enhancements for 3D import capabilities, reworked features for advanced analysis, and several critical bug fixes. 3DViewStation remains accessible through Desktop, WebViewer, and VR interfaces.
What's New in 3DViewStation 2023.5.648
The latest version brings substantial improvements that optimize both performance and usability. Let's delve into the details:
3D Import Capabilities : A new 3D file format, USD, is now supported.
Floating Licensing : The system for floating licenses has been reworked for better flexibility.
Enhanced Analysis Tools :

Wall thickness (#140)
Band analysis (#144, #143)
Aligning features (#607)
Fixes and Optimizations
Several bugs have been addressed to improve the software's reliability:
Revit File Display : Issues with displaying Revit files are now resolved (#920).
3DPDF Stability : Crash during 3DPDF loading has been prevented (#984).
Load DWG/DXF : Import DLLs are now correctly loaded (#931).
DXF Export Speed : Speed optimization for DXF export in critical cases (#987).
...
Upcoming Features
Here's a sneak peek into some of the features in development:
Extended Heatmaps : Enhanced settings for wall thickness and band analysis, allowing for customizable color bands and other parameters.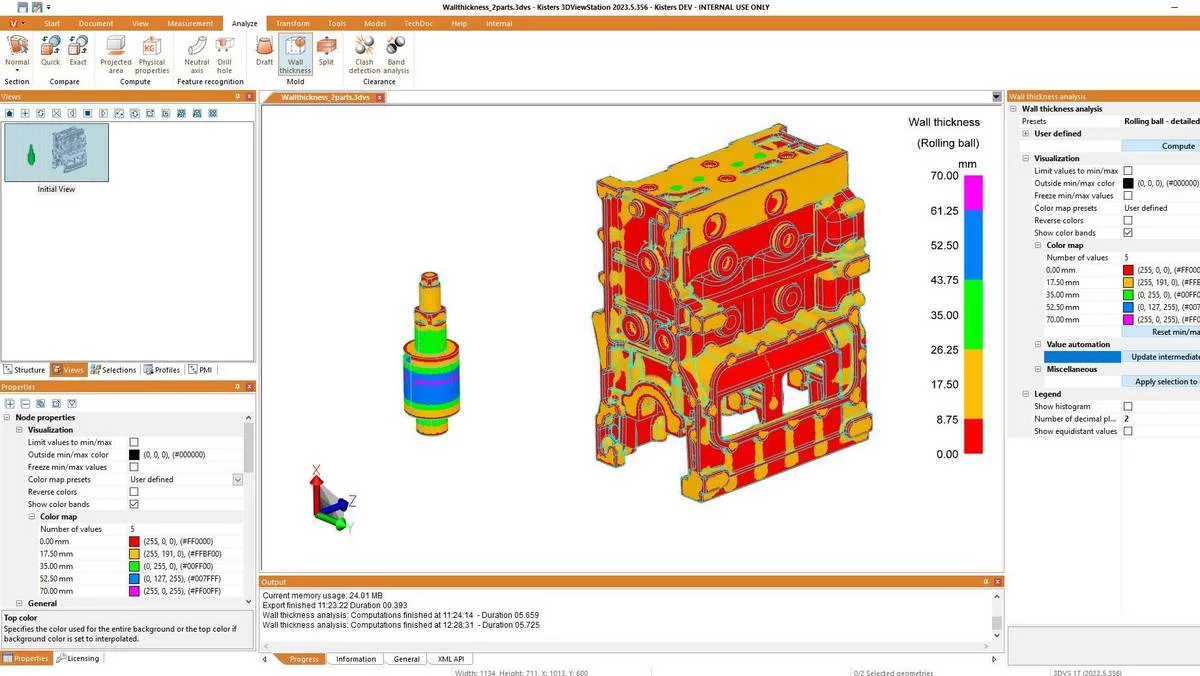 Transformations Simplified : Usability improvements for working with transformations, including a restructured ribbon and helpful default settings.
We recommend that all 3DViewStation users download and install this latest update for an optimized user experience. The release note including the full list of bug fixes is available here.
As an experienced distributor in the realm of CAD data exchange, CAD Interop offers you tailored solutions like 3DViewStation to meet your evolving needs. Don't miss out on the latest updates to elevate your data analysis and visualization capabilities.