On WEDNESDAY, May 27, 2020 4:00 PM Central European Time, ITI will drive a new Webinar "Simplifying Large MCAD Equipment Assemblies for Plant Design Integration & IP Protection".
In this webinar we will discuss the simplification of complex solids into primitive boxes, cylinders, and swept volumes.
CADfix PPS intelligently and automatically generates representative primitive solids in the place of complex parts, facilitating the removal of surplus detail and the protection of intellectual property.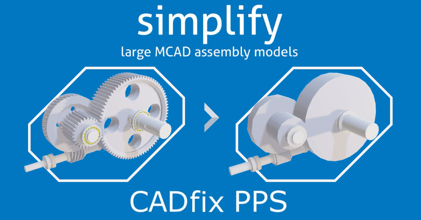 This short webinar will demonstrate how CADfix PPS can help engineers reduce complex solids to primitive forms, helping to simplify large equipment models, protect IP and reduce file sizes for effective customer data delivery.
In 15 minutes you will learn how to:
1. Automatically create representative primitives from complex solids
2. Rapidly create extruded solids to simplify complex parts
3. Interactively convert complex solid bodies to representative primitive solids